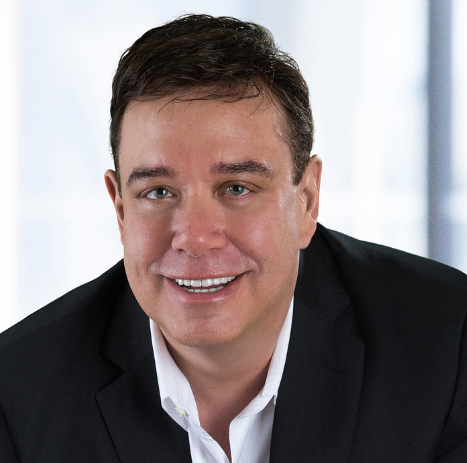 Anthony Cecchini is the President and CTO of Information Technology Partners (ITP), an ERP technology consulting company headquartered now in Virginia, with offices in Vienna.  ITP offers comprehensive planning, resource allocation, implementation, upgrade, and training assistance to companies. Anthony has over 20 years of experience in SAP business process analysis and SAP systems integration. ITP is an Appian and Pegasystems iBPM Low-code and RPA Value Added Service Partner. You can reach him at [email protected]
I wanted to write a few blogs on the S/4HANA subsystems, namely Simple Finance, Simple Logistics and IBP. The S/4HANA product is new in many ways. Extensive redesign of process streams, with input from customers and partners, has resulted in improvements in procurement, inventory management, material valuation, capacity planning, order management and more. Further, the creation of the universal journal and the central finance approach has increased the flexibility of the S/4HANA Finance subsystem. This has the possibility to deliver even more value to the enterprise as opposed to just accelerating the financial close process.
OK, lets start with Simple Finance, sometimes called sFin, now called S/4HANA Finance…
SAP Simple Finance (sFin) S/4HANA is the financial and accounting component of SAP Business Suite for HANA (S/4HANA). SAP increasingly refers to S/4HANA Finance as the SAP S/4HANA Finance solution in anticipation of tighter packaging with the SAP Analytics Cloud. For clarity, I will refer to it as sFin or Simple Finance for this article.
Simple Finance is an  ERP financial software that runs on SAP HANA's in-memory platform which allows users to run real-time reports on operational and financial data. Like other products on the HANA platform, the data is stored and processed in memory so you can analyze data quickly with few constraints. For example, you can run a soft close at any time of the day, month, or quarter with up-to-the-minute accuracy.

As part of the ERP package, financial data and operational data are pulled from one centralized location, which allows decision makers to examine problems from an organizational view rather than a limited department view. Simple Finance can be hosted in the cloud or on-premise, but SAP appears to be emphasizing S/4HANA Cloud. However, there are no indications that SAP intends to discontinue support customers who choose to host S/4HANA on premises.
In this post, I'll examine sFin as part of the SAP S/4HANA Cloud 1902 release (February 2019). SAP announced that new financial planning and analysis capabilities will be released later this summer. The last part of this article will look at the financial capabilities SAP promises with this upcoming the SAP Analytics Cloud solution.
The "Simple" in Simple Finance refers to the what SAP refers to as a "single source of truth." All data, both financial and operational, is accessible from one source which eliminates the need for data replications, reconciling data, and removing redundancies. Simple Finance calculates financial data in the HANA in-memory platform which allows you to run trail balance sheets, profit, and loss statements, and cash flow analysis reports using real-time data. There's no need to wait for the end of the day, month, or quarter so you can instantly access your data for planning and decision-making.
The simplification between ECC and HANA with in-memory DB is that SAP has removed all the index and aggregate tables. SAP replaced these tables with ACDOCA-Single Source of Truth in the 1503 release (2014). This combined the FI/CO data from the distributed ERP with SAP or a third-party database. The next major release, S/4HANA, eliminated third-party databases so that all data is stored and processed in on the in-memory SAP HANA platform. The result is a single live data source with a high degree of granularity.
SAP Simple Finance uses a Universal Journal as a single repository to record journal entries across multiple applications.
A single repository removes redundancies and provides clean data for management accounting, asset accounting, and materials ledgers. The Simple Finance platform only stores data once, so there is no need for reconciliation. Every transaction is immediately available to every decision-maker in your organization to answer questions and run reports.
SAP's single source of truth concept combines financial accounting (FI) and Control and Management Accounting (CO) into the ACDOCA table. Many of the index tables, aggregate tables, and the materials ledger have been removed and replaced with HANA Core Data Services (CDS) views.
CDS is the data modeling infrastructure for SAP HANA. CDS enhances SQL's data definition language (DDL) to allow users to create expressions for calculations and queries, associations, and domain-specific metadata.
Key Functionalities of SAP Simple Finance
Financial Accounting (FI)
The financial accounting options include all the features you would expect in an ERP finance tool: G/L, accounts receivable, accounts payable, contract accounts, bank management, travel management, asset management, and consolidation tools. There is also a special purpose ledger for user-defined database tables. You can use this ledger for non-standard data, parallel accounting, fiscal year variants, etc. The data in the special purpose ledger receives data only; it does not send data to other SAP applications.
The primary difference between SAP Simple Finance and traditional ERP finance applications is the additional capability to quickly access and analyze live data. By removing the need for batch-processing and reconciling multiple tables at period end, Simple Finance allows you to run accurate soft closes whenever you need the information. Real-time key performance indicators (KPIs) refresh instantly and automatically.
Management Accounting (CO)
Management or Control Accounting modules include cost element accounting, cost center accounting, profit center accounting, internal orders, product costing, and profitability analysis.
Cost elements are created and managed in the Universal Journal as G/L accounts. The asset accounting application can run depreciation calculations in real time eliminating the need for delta estimations and parallel valuations. One change from classic asset reporting is that sFin all asset postings are done in a technical clearing account (TCA) instead of directly to the asset.
Posting Logic in New Asset Accounting
Simple Finance supports both account-based profitability analysis and cost-based profit analysis. The S/4HANA account-based approach uses the Universal Journal to calculate the real-time cost of goods sold (CoGS) which allows you to drill down to study profit and loss centers based on different contribution margins. Real-time derivation of profitability characteristics opens the possibility of analyzing the impact of single events on profitability.
Cash Management
The S/4HANA Simple Finance cash management tool is fully integrated and enables a user to run bank management processes without switching between modules. Bank account management has a single point of entry to access bank settings and set user privileges. Fraud prevention workflow controls require multiple manager approvals to change the master settings.
Daily cash operations are simplified and automated. Forecasting tools for accounts receivable and accounts payable transactional data can be used to automatically approve payments. You can drill-down to the details of any payment. Reports include short-term cash forecasting and real-time cash positions. You can also see your organization's cash position on bank statement processing and initiate bank account transfers from the cash position reporting interface.
Liquidity Planning
Liquidity planning is integrated with sFin's cash management solution. The information is pulled from internal sales and purchase orders to identify potential liquidity deficits and surpluses. Some reviewers question the accuracy of this tool because it does not incorporate external sales data in the forecasting model. SAP plans to improve data quality and integrity with future releases.
​Summary
SAP plans to transform S/4HANA Finance into an intelligent ERP that can leverage machine learning and apply predictive analytics to the data explosion expected from the Internet of Things (IoT). Future releases include a personalized digital assistant driven by natural language processing (NLP) and artificial intelligence to guide users through the process of using the data to improve purchasing decisions, optimize the sales process, and monitor projects.
The new Data Actions function will create and populate forecast models and copy data between models to create more complex transformations. SAP also promises more pre-written financial planning and analysis content and a deeper integration of profitability analysis and cash flow planning.

If you enjoyed this blog, An Introduction To SAP S/4HANA Finance, please fill out the form below to sign up for our newsletter. We deliver SAP Technical tips & tricks, SAP news, and the current month's BLOG right to your inbox!