"Having worked with IT Partners on numerous occasions both transitioning functional design documentation, and more broadly collaborating on specific design solutions. They consistently meet and exceed all expectations.
Manager, Accenture
"IT Partners joined our team as workflow experts when our project was struggling with the technical aspects of building a solution to meet our client's requirements. In an "all hands on deck" effort, They worked with the team to build the proper workflow solution and expanded their support to help in other technical areas such as output set up and various procurement solutions.
IT Partner's expertise helped avert a delivery failure and I would highly recommend them for their technical expertise, commitment, and overall professionalism and knowledge."
Sr. Manager at Amtrak
"Beginning in the late '80's and continuing through a good portion of the 90's, IT Partners worked for me supporting a number of manufacturing and warehousing applications at Armstrong World Industries. Their consultant's ability to quickly learn manufacturing business processes, the underlying technologies that support them, and to effectively work with personnel at all levels of our organization including line and staff personnel, were tremendous assets to our team."
Manager Customer Focus Applications, Armstrong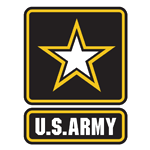 "We have worked with IT Partners since 2003. They have had many Senior Developers working on my team for many years. They deliver reliable resources and always are the go-to guys for technical solutions, QA reviews and overall mentoring of the development teams. We would work with / hire IT Partners over and over again because they deliver to their word."
Senior Manager, Accenture
"We worked with IT Partners on several Bayer RICEFW designs, and found them easy to work with, extremely knowledgable in the SAP technical side of the system, and very flexible in providing unique solutions to our functional requirements."
Director of Information eXchange, Bayer Corporation
"IT Partners is the type of small business we love to work with.  They were key contributors to our solutioning efforts, our proposal strategy and provided great proposal content."
CACI Capture Lead
"IT Partners is THE GO-TO resource for ANY technical issue on the project. Their consultants are the LIBRARY of SAP knowledge and the LAST RESORT to any COMPLICATED problem.
Their folks excelled in any role that they took on the project and acted as advisor's to the project management, mentor to the new resources, great resource for colleagues and an excellent friends to all the people on the project. Simply put, IT Partners is A GREAT ASSET to any project that they are on."
Solution Integration (J-622), DLA
"IT Partners was a vital team member here at Everwatch. Their enthusiasm, knowledge, skills and willingness to do whatever it took to make our business applications successful is what made the project a success. ITP made it a point to understand the needs of our business users and end customers and always put them first. The IT Partners team developed creative solutions for problems and they were willing to help others even when others might say "not my job".
Director, DoD Intelligence Programs.
"IT Partners represents the next wave of dynamic SAP Consultants. We have worked with them since 2000 and have consistently been impressed with the level of talent they deliver. Whether we needed workflow, ALE & IDocs, or BI integration, their team has always delivered. They will Mentor all our in house people and even help their competitors. They are the GO-TO resources on our projects."
Project Manager, Honeywell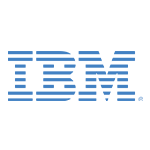 "Tony and his team at IT Partners are quintessential professionals. Their insight and expertise into the functional and technical aspects of the DoD ERP community directly led to the development of a superior solution and approach for proposing SAP services to the Army. Working with Tony is a learning experience as he always has creative and innovate ideas to share that have substance and can be applied to the problem at hand. I look forward to working with Tony and IT Partners on future opportunities."
VP Business Development
"We worked with IT Partners for three months on the performance and tuning of our SAP project and were very impressed in our dealings with their consultants. All of their resources are Platinum level technical architects who are excellent at grasping functional process nuances and can very quickly connect the dots to craft well thought out technical solutions. IT Partners level of communication and leadership skills are exemplary."
VP of Development, SAP USA
"We have worked with IT Partners since 2002 at a couple of different customers. Their consultants are extremely knowledgeable about the SAP product suite and are natural leaders on the project teams they participant on. They mentor other SAP consultants who have varying degrees of experience. the are able to take the technical SAP terms and translate them for the layman. IT Partners has a strong and extensive SAP consultant network that they leverage for business partners as needed and required based on the project work. Their consultants are excellent resources, business partners, and teammates who will provide the highest quality work and the dedication and enthusiasm for the projected needed in order to ensure its success. They are an value added member of the team."
Vice President, PSS
"I have worked with IT Partners since 2008. Their President served as the ECC solution architect on my team for several years. On numerous occasions his deep expertise helped us find creative solutions to challenging technical problems. He has a knack for ferreting out design flaws and improving the quality of solutions. IT Partners helped enable our team to achieve exceptional results for our client.
I would highly recommend IT Partners for their outstanding delivery"
Vice President of Business Development