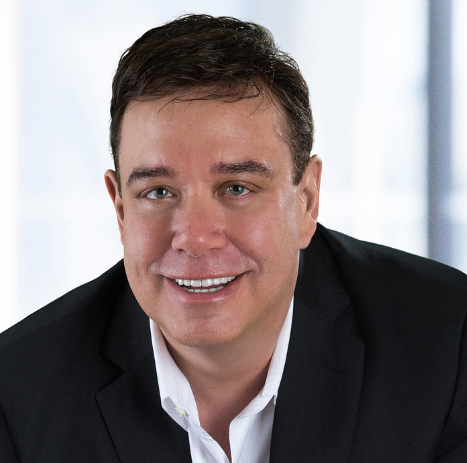 Anthony Cecchini is the President and CTO of Information Technology Partners (ITP), an ERP technology consulting company headquartered now in Virginia, with offices in Vienna and Herndon.  ITP offers comprehensive planning, resource allocation, implementation, upgrade, and training assistance to companies. Anthony has over 20 years of experience in SAP business process analysis and SAP systems integration. ITP is an Appian, Pegasystems, and UIPath Low-code and RPA Value Added Service Partner. You can reach him at [email protected].
S/4HANA Finance for group reporting 1909
S4HANA Finance for group reporting is the on-premise version of SAP's next generation software for financial consolidation and close. SAP delivers one major on-premise release each year. From a functional standpoint, the annual on-premise version inherits from all the features delivered in the cloud version each quarter.
Release 1909 of S4Hana Group Reporting, GA on September 20, 2019,  includes the following new and enhanced functionalities as compared to 1809…
Lets dig into a few key features….
Advanced Intercompany Matching and Reconciliation

With the S4Hana 1909 release, SAP delivers four new intercompany apps. These apps are designed for matching and reconciliation of intercompany. They help you perform smart reconciliation on transaction level, and streamline your company to corporate close process. Check out SAP's video describing this feature HERE.
The intercompany reconciliation apps help you:
Perform real-time reconciliation and error detection
Accelerate your month-end closing
Streamline your company to corporate closing
Automate process to save operational costs
Improve compliance via accurate transaction-level data matching
Data Mapping

With S4Hana 1909, there are now apps to help with the ETL of data from any source system into S/4HANA Finance for group reporting consolidated data (ACDOCU). An exanmple use case would be the the data Mapping between source dimensions from any external system and target dimensions available in S/4HANA. Right now, the source is limited to .csv files, and the destination is limited to the ACDOCU table of SAP S/4 HANA Finance for group reporting. The mappings can be directly created in Microsoft Excel files, and then uploaded in the Data Mapping definition tile. These mapping files will be used to transform data and import it into SAP S/4HANA, using the Run Data Mapping tile.
Integration With SAP Analytical Cloud

With S4Hana 1909, SAP delivers two new API's that will enhance connectivity to the SAP Analytics Cloud. The first API is designed to populate and refresh SAP Analytics Cloud dimensions based on S/4HANA Finance for group reporting master data. The second is dedicated to populating and refreshing the SAP Analytics Cloud model's facts from S/4HANA Finance for group reporting reported or consolidated data. The refresh of SAP Analytics Cloud is done either on-demand or on a regular basis with scheduled queries. SAP Analytics Cloud analysis reports include Planning, Actual, Predictive P&L reports as well as a new group financial KPIs report.
As shown below, in release 1909 SAP provided new integration features with SAP Analytics Cloud to run planning activities at the group level. Consolidation master data (such as FS items and Consolidation units) as well as reported or consolidated data from ACDOCU can be imported in SAP Analytics Cloud. Consolidated data is retrieved in SAP Analytics Cloud via Live connection.


In 1909, you'll also find capabilities developed for cloud version, which are now available on premise.
These include:
Streamlined master data maintenance with the Import Consolidation Master Data app
Data Mapping apps to transform and load data from non-SAP systems
Easier selections with the new Fiori Define Selections app
Improved Data and Consolidation Monitors
Enhanced preparation for consolidation group changes
Intelligent Reporting Logic
Group Data Analysis apps
Matrix Consolidation
Group Structure apps
Consolidation validation result analysis
Drill through from consolidation validation logs to the SAP S/4HANA company level
Time dependent mapping between financial statement items and G/L accounts
Account driven consolidation rules
More Information

For more information on S/4HANA Finance for group reporting 1909 release, click any of the following:

If you enjoyed this blog, 10+ New Features in S4HANA Finance Group Reporting 1909, please fill out the form below to sign up for our newsletter. We deliver SAP Technical tips & tricks, SAP news, and the current month's BLOG right to your inbox!