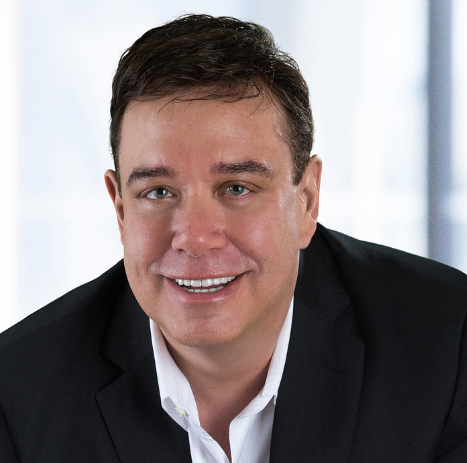 Anthony Cecchini is the President and CTO of Information Technology Partners (ITP), an ERP technology consulting company headquartered now in Virginia, with offices in Vienna and Herndon.  ITP offers comprehensive planning, resource allocation, implementation, upgrade, and training assistance to companies. Anthony has over 20 years of experience in SAP business process analysis and SAP systems integration. ITP is an Appian, Pegasystems, and UIPath Low-code and RPA Value Added Service Partner. You can reach him at [email protected].
We continued last month to look at the redesigned SAP S/4 HANA Subsystems. We saw how SAP completely resigned and simplified finance with SFin, then we investigated  Simple Logistics, sometimes referred to as Slog or SAP S/4 HANA Enterprise Management. Well this month we will close out the series and take a high-level look at IBP. SAP Integrated Business Planning (IBP), is powered by SAP HANA and is a cloud-based next-generation planning solution that can help overcome key challenges and enable smooth and efficient supply chain and planning processes.  Lets begin by looking at the Supply Chain Management (SCM) and Advanced Planning Optimization (APO) and then move into IBP…

SAP SCM and APO
SAP introduced Supply Chain Management (SCM) as Advanced Planning and Optimization (APO) in response to market demands in 1998 when i2 Technologies and Manugistics (purchased by JDA Software in 2006) were leading the supply chain management field. SAP SCM started as an advance planning tool but evolved into a repository for all advance supply chain functionality not included in SAP's Enterprise Resource Planning (ERP) platform.
SAP spread the basic functionalities across its ERP platform in Sales and Distribution (SD), Materials Management (MM), and Production Planning (PP), but maintained a solid distinction between these features and advanced planning until the release of SCM 7. After APO transitioned into SCM 7, SAP users still had basic supply chain management tools like basic forecasting and production planning but could also run scenarios based on future deals and conditions to make recommendations for future actions.

Post SCM 7
SAP has not yet made a clear announcement on the future of APO, but we do know some of the features are reappearing in the new Integrated Business Planning (IBP) platform while other features are now available via SAP Simple Logistics (Slog) or SAP Enterprise Management.
Demand Planning (DP) and Supply Network Planning (SNP) will now be part of SAP IBP. SAP Simple Logistics (Slog) will replace Production Planning and Detailed Scheduling (PPDS), Global Available to Promise (GATP), Transportation Management (TM), and Extended Warehouse Management (EWM).
PPDS and GATP
PPDS and GATP were part of SAP APO, but the HANA platform's superior number-crunching power may enable supply professionals to run advanced planning scenarios such as multi-level explosion (MATP) using real-time data. It is not clear yet whether SAP will offer location and material substation functionality. SAP plans to embed GATP into S/4.
SAP Extended Warehouse Management (EWM)

SAP is promoting Extended Warehouse Management (EWM) as an integral part of S/4HANA which will offer "advanced warehouse process enablement". Currently, SAP recommends running warehouses in ECC Warehouse Management (WM) either independently or in combination with EWM depending on transaction volume and the complexity of a specific warehouse's operations.
What is Integrated Business Planning
SAP Integrated Business Planning (IBP) is a real-time supply chain application built on the S/4HANA platform. It's designed to leverage real-time data, a user-friendly dashboard, and predictive analytic tools to optimize business planning cycles. SAP promotes five advantages to their IBP application:
• Flexible user interface
• Integrated data for organization-wide planning processes
• End-to-end strategic visibility
• Faster reaction time to environmental changes
• Demand sensing and other advanced planning tools
Centralized User Interface
IBP offers a unified role-based user experience with SAP Fiori. The dashboard is intuitive and straightforward, and extremely flexible.

IBP is made of up of 4 foundational components: Sales and Operations, Response and Supply, Inventory, and Demand. The Supply Chain Control Tower acts as the centralized visual interface of all the IBP components. Each component is independent, so you can use only what you need. If you need one of the other components in the future, it will be data current, but it will stay in the background until called.

You can examine or monitor real-time data in detail, organization-wide, or anywhere in between. SAP includes several pre-built templates that can be modified and exported into Microsoft Excel. You can use any of Excel's analysis or simulation tools on the data, then pull it back to IBP when you finish. Or you can use one of the data modeling tools in IBP.
The IBP news feed embeds social collaboration to make it easy to communicate and record decisions through any of the components.

Sales and Operations Planning Component
The Sales and Operations planning component is the core of the IBP application. Sales and Operations provide the tools you need to create cross-department supply plans that balance product mix, inventory, service levels, and profitability. You can align the plans with your organization's long and short-term strategies to increase sales, gain market share, or any other financial target. SAP has delivered templates for sales and operations planning best practices.

Demand Component
IBP for Demand is an end-to-end planning engine that combines traditional demand planning tools with demand sensing models based on real-time data. Demand planning uses time series methods, historical data, and seasonal patterns and trends. Demand sensing refines the demand plans using real-time and recent-past data and machine learning tools. The result is full transparency for short, mid, and long-term demand forecasting through an MS Excel interface.
The statistical tools behind the demand sensors improve short-term accuracy. You can automate exception-based planning, but also run simulations and use all the manual based planning capabilities in Excel. Besides Excel, the Demand tool integrates fully with SAP ERP and SAP APO to access master and transactional data. You can also send forecasting results back to APO SNP or ERP. The demand sensors continually monitor incoming data and send alerts when a forecast target is not met so that you can react quickly.

You can use the improved forecasting accuracy to reduce inventory and improve deployment efficiency.
Response and Supply Component
The Response and Supply component allows you to create operational supply chains within capacity and material constraints, but also allow you to perform a what-if analysis plan for and accommodate the uncertainty. You can make fast adaptations to the full supply chain model or simulate production, distribution, and procurement plans with or without constraints. Like all the components, the Response and Supply component has several delivered templates for what-if analysis, or you can easily make your own. This allows you to keep short and mid-term planning in sync with long-term operational and revenue planning.

The Response and Supply component supports time series (tactical) supply planning in and sales and operations context. The same interface provides operational supply planning by accessing real-time data from planned orders, purchase requirements, and distribution requests. You can optimize planning based on your organizational roadmap, rules-based planning, and simulations based on what-if analysis. It features tight integration with ERP and new order data. Automated disruption alerts give users more time to simulate corrective actions based on organization-wide data. By combining multiple time horizons into one solution, the Response and Supply component allows concurrent planning capacity for supply and fulfillment and decreases operational costs.
Inventory Component
You can use the Inventory component sets forward-looking inventory targets across complex supply chains. It's integrated with real-time data, so you'll know where your products are in the supply chain at any point in time. SAP IBP for Inventory identifies inventory drivers and includes inventory optimization tools so that you always have just the right amount of inventory.

Since all your organization's data is instantly accessible through the S/4HANA platform, you have a robust baseline of your current inventory that you can compare to optimization results. Missing or incomplete data can be produced through single-stage optimization. Each node of your supply chain can be optimized based on organization-wide goals.
Inventory planning simulations take into account economic shifts, changing customer expectations, changes in demand, and disruptions in the supply chain. Improved inventory planning using real-time what-if scenarios maximizes efficiency. Working capital and operational costs will decrease because inventory planners will have inventory as needed and will spend less time and money expediting supplies.
The Supply Chain Control Tower
The Supply Chain Control alerts you to any disruptions in the supply chain.

The Control Tower includes what-if analysis and analytic tools for rapid and informed decision making to any problems in the supply chain. Data is available beyond organizational boundaries, so everyone has a consistent view of the supply chain. Partners in your supply chain can see real-time information that might lead to delays or delivery exceptions.
The tools in the Control Tower are highly visual, so charts and tables can be quickly passed along without possibly overwhelming displays of numbers. The numbers behind the visuals are available if the user has security permissions, but the Supply Chain Control Tower is designed to provide user-friendly visuals that identify fundamental supply and demand drivers, project KPI levels, and give your supply chain global transparency and collaboration.

Collaboration-based alerts and decisions improve supply chain agility by combining manual and automated monitoring, measuring, and response tools. Your organization will be able to make more on-time deliveries with lower inventory levels and less operational risk.
Summary
SAP IBP can fulfill future demand profitably with real-time supply chain management. Powered by in-memory computing technology within SAP HANA, this cloud-based solution combines capabilities for sales and operations; demand, response, and supply planning; and inventory optimization in support of your company's integrated business strategy.

If you enjoyed this blog, An Introduction To IBP Powered by SAP HANA, please fill out the form below to sign up for our newsletter. We deliver SAP Technical tips & tricks, SAP news, and the current month's BLOG right to your inbox!