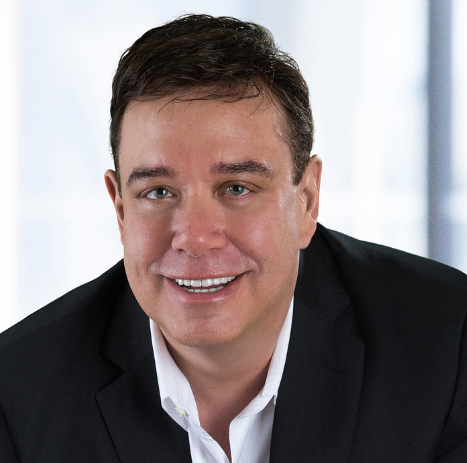 Anthony Cecchini is the President and CTO of Information Technology Partners (ITP), an ERP technology consulting company headquartered now in Virginia, with offices in Vienna.  ITP offers comprehensive planning, resource allocation, implementation, upgrade, and training assistance to companies. Anthony has over 20 years of experience in SAP business process analysis and SAP systems integration. ITP is an Appian and Pegasystems iBPM Low-code and RPA Value Added Service Partner. You can reach him at [email protected].
As you prepare to migrate your business warehouse (BW) from ECC to SAP HANA, you will need to consider various aspects of the planning process for a successful migration. While this post may be a bit short to list every element to contemplate, the focus is on those key aspects to ensure the smoothest migration possible.
We will begin with a starting point from which to plan your migration strategy of BW systems onto SAP HANA within an on-site landscape. With an overview of the various migration path options, we will point out some common recommendations and further elements and guidance to help you identify the optimum procedure for your business requirements. You can bring these various elements into the conversations with your cross-functional teams and utilize them as foundation for assessments based upon the boundaries and conditions your business faces.
Overview of Options in BW Migration Paths
There are several ways you can take an existing SAP BW system, running on ANY database, and migrate it to BW running on HANA. SAP has a one-step option that combines a database migration with a system update for the migration to SAP HANA with the DMO (database migration option) of SUM (software update manager). Alternatively, you can choose the classical migration method, which is a two step approach. First upgrade to a minimum level of BW which is required for HANA, than migrate to BW on HANA using SWPM (Software Provisioning Manager).
In the end, a BW on HANA migration consists of an export run – which will export any database data into a common location and an import run will write data from common location to HANA database. So it's similar to any other SAP OS/DB migration.
Individually Accessing Your Circumstances

Using the best practice recommendations from SAP, you should determine the best methods depending upon your specific requirements. These include the boundary conditions you have. SAP offers a decision matrix to help support you in this decision making process, and you will find this in the End-to-End Implementation Roadmap for SAP NetWeaver Guide. This guide helps to pinpoint critical elements to consider in making your decisions for the best migration method, including these crucial considerations:
Does your existing SAP system utilize Unicode already?
What is the support package and release level of your existing BW system? Will an update be required or desired for the migration process?
Are you planning any landscape changes, such as making changes to the hardware of your application server or altering the SAPSID of your SAP system? Will these be part of the migration or will you perform an in-place migration?
Are you planning a partial migration or a complete BW system migration?
Have you checked the dependency of target SAP BW release with other SAP products (ECC, CRM, SRM etc) against the PAM (product availability matrix) of the target release? Will you need coordinated updates?
Will you be facing significant downtime as a result of a large database volume?
The BW Migration Cockpit
OK, so you have spent the time gathering the OSS notes and you have consulted the PAM… So what is the best tool to use for both PRE and POST migration Work? What's the best way to organize all steps so none are missed? Say hello to the BW Migration Cockpit.The BW Migration Cockpit was created to streamline execution of all essential pre & post migration steps. Using this migration cockpit tool Basis and BW team can manage and execute all essential pre and post migration steps from a single window. Please note that, this is a combined effort of both SAP Basis and SAP BW team – both the team must work together to perform all pre/post-migration activities.
To access BW HANA migration cockpit run the ABAP program : ZBW_HANA_MIGRATION_COCKPIT. This program is part of
SAP OSS note : 1909597 – SAP NetWeaver BW Migration Cockpit for SAP HANA.
If this ABAP program : ZBW_HANA_MIGRATION_COCKPIT does not exist in your system, please implement the OSS note : 1909597.
When run the ABAP program: ZBW_HANA_MIGRATION_COCKPIT, BW HANA, migration cockpit will appear and it looks like the following…

Each 'Tab' represents a specific set of activities. SAP advises that you always complete the tasks under the Check, Size, Housekeeping and Migrate tabs.
For an Expanding BW System
If you expect your BW management system to expand and grow, you will need a system landscape roadmap with four dimensions existing on a high level.
Business continuity: Disaster recovery and high availability must be ensured.
Scalability on HANA: Will SAP HANA scale-out or scale-up?
Multi-temperature management of data: will you use near-line storage or SAP dynamic tiering?
Data optimization: What do you expect to achieve with SAP BW on HANA?
Understanding these crucial dimensions and how they work together in delivering a scalable business warehouse solution is critical to developing this roadmap. This will help to ensure consistent decision making and makes the roadmap development an important element to consider in your BW migration.
While it would be impossible to condense every detail of migrating a BW system to HANA, I have tried to give you a feel for the depth of such an undertaking. You will want to dig in, especially around the PRE/POST tasks organized in the BW migration Workbench.

Here is more information I would recommend…
SAP First Guidance – Business Warehouse on SAP HANA Migration
SAP First Guidance – Using the new DMO to migrate to BW on HANA
I would also recommend the following book which can be purchased on Amazon

If you enjoyed this blog, BW on HANA Migration Overview, please fill out the form below to sign up for our newsletter. We deliver SAP Technical tips & tricks, SAP news, and the current month's BLOG right to your inbox!