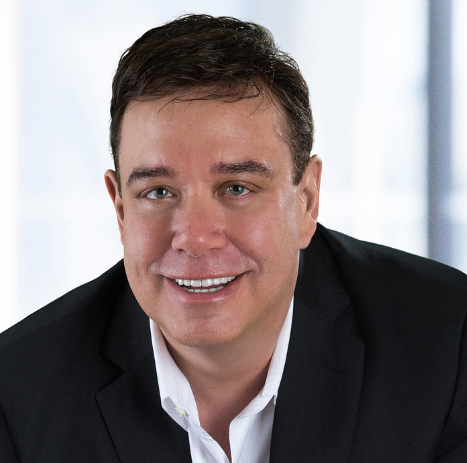 Anthony Cecchini is the President and CTO of Information Technology Partners (ITP), an ERP technology consulting company headquartered now in Virginia, with offices in Herndon.  ITP offers comprehensive planning, resource allocation, implementation, upgrade, and training assistance to companies. Anthony has over 20 years of experience in SAP business process analysis and SAP systems integration. ITP is an Appian, Pegasystems, and UIPath Low-code and RPA Value Added Service Partner. You can reach him at [email protected].
Recently, there has been an emphasis on cloud-based investments over on-premise deployment. If you run SAP, this necessitates SAP migration. In general, SAP migration entails a transition of your data revolving around changes in the physical location, hardware, and software of your SAP landscape..

Moving your SAP products and services to the cloud might seem daunting. Even so, there are several benefits that you stand to actualize with cloud-based SAP. These include:
Scalability: With cloud-based SAP, you have unlimited performance resources and the capability to scale your system up or down based on your prevailing workload.
Resiliency: With the replication of storage and data recovery systems that comes with cloud-based SAP, you have better control over your data. This translates to business continuity, high availability, and no risk of data loss.
Cost-cutting: With cloud-based SAP, you no longer need to hire technicians for your hardware or lease the space for it. Your service provider handles the maintenance of your offsite servers. This means reduced expenses for your company.
Accessibility: With cloud-based SAP, you can access your solutions from anywhere with internet connectivity.
Even with these benefits, some companies are still holding back on migrating their SAP solutions to a cloud-based model. They cite complex landscapes, high customization needs, unclean master data, and lack of skills/ knowledge as the reasons for their reluctance. Though these concerns are understandable, they are not unsolvable. With the right migration strategies, all enterprises can be on the front line in the adoption curve and successfully migrate to the cloud.
Below are short summaries designed to help you understand alternative migration strategies for moving from an on-premise SAP model to a cloud-based one.


In this alternative, you will replicate your existing SAP landscape from its current hosting environment to the cloud. Essentially this type of migration will transfer the top three layers of your current landscape, including the database, OS layer, and application, as exact copies of your existing landscape. To this end, some experts call this migration strategy 're hosting' since there are no extensive changes made to your software. Here is a diagram to help you understand this migration

Since there are no extensive changes made, migration is quick and inexpensive. Moreover, it does not come with as much disruption to your work, and its ROI is almost instant. The simplicity of future transformation and increased agility associated with a Lift-And-Shift migration make it the best choice for the conservative, and those that are undecided about their long-term strategies.
This would be like taking an on-premise ECC solution and moving it to the cloud.
In technical migration, you will maintain your existing SAP applications but upgrade the operating system and database so that you can meet specific transformational objectives. Here is a diagram to help you understand this strategy:

This strategy is usually used to harness some of the native features of a cloud-based SAP, like automation and scalability, but it has other advantages. For instance, the migration to cloud-based Suite on HANA (SoH) from on-premise SAP ECC gives a company real-time visibility on HANA while dramatically increasing its performance on the cloud.
Technical migration can also be used to prepare a company for the future migration of an application.  In regards to SAP, the migration of ECC users to Suite on HANA is often the initial step towards their future change to S/4HANA.
When using application migration to the cloud, your application layer, operating system, and database are changed. This would moving frm ECC or SoH to S/4 HANA.
Here is a diagrammatic expression of this concept.

There exist three strategies for application migration. These include:
New system implementation
In this option, you will essentially start over. Sometimes called a "Greenfield Migration", this is moving to S/4 Hana in the cloud from SAP ECC or other legacy system. As expected, new system implementation is a complex cloud migration strategy. Like wiping a slate clean, a greenfield approach is essentially a reset button. A transition using a greenfield approach is a complete re-engineering of a business' SAP processes and workflows. Additionally, any customization done on SAP ECC 6 is completely wiped away during a greenfield implementation. This certainly has its pros and cons. For a legacy enterprise that has been using SAP for a long time and has accumulated a lot of complicated and heavily customized code, a greenfield approach might be the fresh start needed to overhaul its use of SAP and reduce complexities.
This is what the "back to standard" movement among SAP customers is all about. Greenfield is also perfect for companies new to SAP, if they are moving their data over from a non-SAP system.
It's worth noting that a greenfield implementation is what SAP recommends when making the jump to SAP S/4HANA. It can be done either on-premise or in the cloud, and allows users to predefine migration objects. From a cost standpoint, greenfield implementations result in lower total-cost-of-ownership (TCO) and time-to-value according to SAP.
Though new system implementation means parting with your familiar frameworks, you will access several innovative features on your provider's platform. Features that allow the customization of data models and application templates, communities with pre-built engines, and meta-driven engines will improve developer productivity. This translates to high ROI for your company.
System Conversion



System conversion is sometimes called "Brownfield Migration". If greenfield is a complete overhaul, then a brownfield approach is more like an upgrade of your SAP ERP. You can get SAP S/4HANA up and running, and also keep your tried-and-true business processes, along with the customization's you've been using.
That said, you don't have to bring everything over. Brownfield lets users reevaluate and edit their existing processes, and port over the ones that are working. On paper, a brownfield approach is both the cheapest and fastest implementation strategy. It's also a lot less risky than greenfield. But SAP sees brownfield as an innovation block. The success of the implementation lives and dies by how well your current workflows and systems are replicated. This doesn't any business process re-engineering to cut through the complexities and poor design and custom code of your current process.
SAP recommends that because of all the complexities that come with porting over the customization's and workflows, a brownfield implementation is best done on-premise.
System conversion is best for customers who are looking to continue using their current solutions and rapidly convert from SAP ECC 6 to SAP S/4HANA.
Like other application migration strategies, it transforms your operating system, database, and application layers. System conversion might encompass extensive changes to your landscape as well as its management. Even so, your new upgraded system will often have more automation and competencies than your current system. This might necessitate a change to a managed services model along with a new management approach that focuses on hands-on planning.
When properly handled, system conversion will translate to consistent performance, reduced costs, and less downtime. It also frees up your IT staff to focus their energy on strategic goals rather than routine repairs. This migration option is nonetheless a complicated one and needs a technical team that is reliable and well-versed in the aspects involved. Without careful planning and execution, system conversion can cost you in lengthy downtime.
System conversion is the leading option for migrating to S/4HANA from ECC. You can opt for a second process after a technical migration to Suite on HANA. Alternatively, you can migrate to S/4HANA as a multi or single-stage procedure.
Hybrid (Mix & Match)



This approach is a combination of Greenfield & Brownfield. As a general rule it includes Client Consolidation, process Reuse for whole existing ERP customizing as baseline, and then build new customizing on top of the baseline,  which of course will include SAP S/4HANA simplification/mandatory innovations (perhaps few new innovations as well).
Landscape Transformation (LT)
It is an offshoot of Hybrid approach. This approach gives a flexibility/opportunity to modify current landscape. It can be either consolidation of multiple clients (with business process harmonization) OR it can also be leveraged to migrate the business in in parts.
Some of the likely scenarios in landscape transformation include:
A combination of several ERP landscapes into one system that satisfies the needs of business consolidation.
Breaking off data segments and certain functional components to support divestiture.
Upgrading then migrating several regional landscapes of Suite on HANA into one global S/4HANA landscape.
With landscape transformation, you can meet technical and functional upgrades along with your business goals using one migration strategy. This will accelerate your cloud migration, reduce your downtime, and keep costs lower than when working on multiple projects.
Summary

Migration to SAP S/4HANA is a quite an investment (primarily because of Cost & Change Management) for any company and is definitely one of the top priorities of the leadership (when to take that leap). We all know migration to SAP S/4 HANA is inevitable as organization will need to close the innovation gap, sooner the decision made better the competitive advantage organization will get. The latest update on SAP support specifies that SAP will continue support for SAP Business suite till 2027 and extended support till 2030 (if needed).

If you enjoyed this blog, Understanding SAP Cloud Migration Strategies, please fill out the form below to sign up for our newsletter. We deliver SAP Technical tips & tricks, SAP news, and the current month's BLOG right to your inbox!