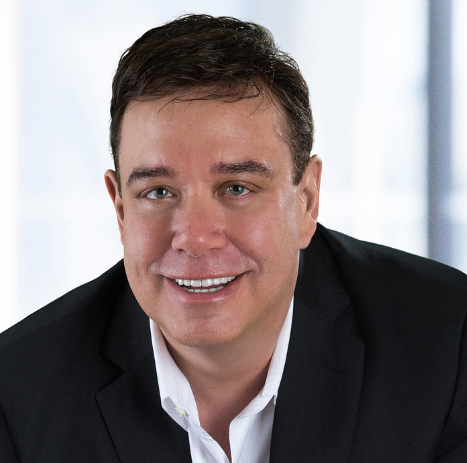 Anthony Cecchini is the President of Information Technology Partners (ITP), an SAP consulting company headquartered in Pennsylvania, with offices in Vienna, VA. ITP offers comprehensive planning, resource allocation, implementation, upgrade, and training assistance to companies. Anthony has over 20 years of experience in SAP business process analysis and SAP systems integration. His areas of expertise include SAP NetWeaver integration; ALE development; RFC, BAPI, IDoc, Dialog, and Web Dynpro development; and customized Workflow development. You can reach him at [email protected].
How Well Do You Know Qlik BI ?
For organizations searching for business intelligence (BI) solutions to improve oversight of operations, the marketplace offers a vast array of options. BI tools deliver real-time insights based upon smart analytics, and this improves overall performance throughout the organization.
Qlik offers a unique approach to analytics that differentiates it from all other tools. Its platform provides deeper insights at a greater velocity than other BI tools. At its core is the associative model rather than the traditional predefined hierarchies that conventional, query-based analytics solutions offer.
The Qlik associative model is founded on the QIX engine, which is Qlik's patented, associative data indexing, in-memory engine. The QIX engine is a high-performance inference and calculation engine that intuits the associations within the data, recalculates the analytics based on the context and delivers your selections and the associated values in highlighted format. In addition, the QIX engine will deliver unrelated values that frequently offer unique insight into your business.
This capability gives you a comprehensive overview of the data, without leaving any data out. You can explore solutions without the restrictions or limitations of traditional, query-based tools. You use simple searches for quick analysis regardless of the size of the data set.
In addition to the swift, relevant analytics the QIX engine provides, the Qlik platform is highly agile as your company grows and evolves. As your organization transforms, Qlik will adapt with a wide array of functionalities that highlighted below.
The Qlik Product Portfolio
QlikView and Qlik Sense are two products within the overall Qlik product portfolio. QlikView offers guided analytics, and Qlik Sense offers self-service visualizations. Each product has differentiators that other BI tools do not offer. Lets look at each product in turn.
QlikView is an in-memory tool or extraction layer that connects to the various information sources, extracts the information, and stores the data on the local machine. Thus, each time a user wants to analyze the data, the apps do not need to reconnect to the database repeatedly unless additional data becomes available. This produces quicker, optimized results even in situations when the connection to the database temporarily fails. In addition, QlikView offers:
•    Four types of license models
•    A data model that supports "what if" analysis without requiring additional lines of code. This promotes ease-of-use and swift implementation.
•    Can be used to find missing data and as an analytic BI tool
•    Has dashboard deployment and management, bookmarking, exporting reports to Excel, report building, which means that changes are straightforward and less time-consuming.
•    No requirement for a third-party tool to build reports
•    A single, integrated BI tool that completes multi-dimensional modeling with loading, extraction, and transformation.
•    The capability to build charts such as spreadsheet, bubble, bar, pie, and others.
Qlik Sense offers BI capabilities and self-service data visualization capabilities for both organizations and individuals. Its foundation is the QIX associative data indexing engine, which also powers QlikView. However, Qlik Sense has drag-and-drop visualizations, a straightforward user interface, and the capacity to load data without editing scripts manually. Its purpose is swift data discovery, visualization and sharing across a variety of devices. Qlik Sense offers:
•    Innovative user experience that leverages a touch-enabled, unified HTML client
•    Advanced visual interactivity and data visualization
•    Governance features for security, management, and scalability
•    Data integration across various data sources
•    Innovative API development resulting in advanced analytics applications
•    Data storytelling and collaboration
•    Smart search and associative exploration
•    User driven drag-and-drop visualizations, reports, and dashboards
•    Mobility of each product function
The Qlik Associative Model
Qlik maintains its competitive advantage over traditional BI tools by managing associations in memory at the level of the engine rather than the level of the application. The QIX engine makes each data point in each field of a table associated with all other data points across the entire schema.
Unlike most BI tools that are restricted by predefined hierarchies or conventional ideas on how data should be associated, Qlik offers a comprehensive view into your data and facilitates its exploration. This associative model enables your organization to identify all potential associations across your data and across every data source. Rather than a restricted data visualization tool, the platform supports a broad array of visual analytics, enabling you to add, customize, and extend your solutions to meet your changing business needs.
Many tools fail to address the complex nature of self-service across complex data stores, which can create chaos and more questions instead of producing answers. Qlik offers agile self-service that is founded on reliable, reusable libraries of governed assets and data models. This results in quicker analysis using all data available to improve decision-making. Your IT team can create visualizations, data models, and formulas and share them through governed libraries. All of this is done through a central point of management, governance, and monitoring.
Summary
Qlik is a self-service business intelligence tool that most users without any specialized training or skills can use easily. Its functions are viable for many business uses from human resources, marketing on up to the C-suite.
In our next blog posting, we will take a deep dive into using Qlik Sense Desktop, with a complete example.
QlikSense offers a free Qlik download to their desktop and cloud versions. Qlik provides an extensive knowledge base, YouTube Qlik training videos, and a Qlik Resource Library with tutorials and on-demand webinars.

If you enjoyed this blog, An Introduction To The Qlik Data Analytics Platform, please fill out the form below to sign up for our newsletter. We deliver SAP Technical tips & tricks, SAP news, and the current month's BLOG right to your inbox!