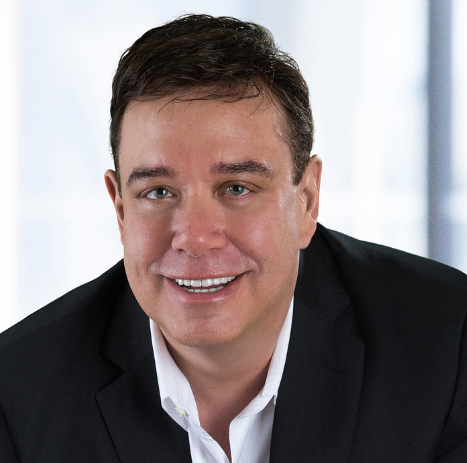 Anthony Cecchini is the President and CTO of Information Technology Partners (ITP), an ERP technology consulting company headquartered now in Virginia, with offices in Vienna.  ITP offers comprehensive planning, resource allocation, implementation, upgrade, and training assistance to companies. Anthony has over 20 years of experience in SAP business process analysis and SAP systems integration. ITP is an Appian and Pegasystems iBPM Low-code and RPA Value Added Service Partner. You can reach him at [email protected].
Let's get back to SAP and how the road map is leading us to S/4 HANA in 2025. If you use SAP's Enterprise Resource Planning (ERP) software, and you're not using SAP S/4HANA, you're on a deadline. A deadline that was recently extended to 2025, but still, the clock is ticking. I figured we would start with the new methodology Activate. Its supplants the ASAP methodology.
The plan for the next few blogs are to dip into Activate, Suite on HANA, S/4 Hana, BW on Hana, and UI5 and Fiori. So lets get started!
For many years, SAP has been a driver in developing software that improves agility, speed, and simplification. The company combined these key elements with the introduction of S/4HANA, which has led to the next evolutionary step in implementation methodology. The SAP Activate Methodology has supplanted the older ASAP methodology, and the new implementation method is now aligned with PM Body of Knowledge (PMBOK) best practices.
According to Forrester, the SAP Activate objective is to empower customers to make full use of the potential in S/4HANA and tailor is to their specific business needs. SAP Activate is the integration of 1) methodology for deployment of S/4HANA, 2) guided configuration, and 3) SAP best practices.
The Activate methodology provides for consistent deployment regardless of mode: on-site, cloud, or hybrid. It replaces the ASAP methodology, and all new implementation methods will use the SAP Activate framework. The SAP Activate methodology focuses on an agile/lean approach, whereas the ASAP methodology was a rigid/waterfall implementation.
The guided configuration offers a set of tools that facilitates updates and modifications to your configurations. It is offered through the Fiori application under "manage your solution."
SAP best practices are OLAP and OLTP processes that are optimized for S4/HANA. They address the migration and integration fundamentals and are developed to produce an optimum migration, whether you are migrating from a non-SAP database or a legacy SAP system.


Prior to delving into SAP Activate, we should start with an overview of previous SAP implementation methodologies to understand the why SAP Activate supplants older SAP systems, such as SAP Launch and ASAP. The SAP Activate Methodology is the successor to SAP Launch and ASAP8, and existing SAP systems that use the older methodologies will still function well, but will have no further updates from SAP.
The older, conventional waterfall methodology is a sequential model with development separated into predefined phases: feasibility, plan and design, construction, testing, production, and support. In contrast, Agile methodology uses a linear sequential model that offers flexibility to meet changing project requirements as they happen.
The SAP Activate Methodology utilizes the agile approach, which divides a project into four distinct phases: prepare, explore, realize, and deployment. Each phase may include 10 key deliverables, and each phase comprises a work stream, task, and key deliverables. The flexibility comes from within the phases, which can have a varying number of deliverables and tasks that are related to each other and not dependent on the end of one phase to begin another phase.
In addition, SAP Activate offers key deliverables, ready-to-use guided configuration, and accelerators (templates and documents), which support S/4HANA on-site and cloud solutions. SAP promotes its Activate Methodology as an innovative adoption framework that quickly expedites S/4HANA implementation with ready-to-run digitized technology and business processes, next-generation methodology, and guided configuration.


Thus, SAP Activate represents the next generation adaptation framework, which you can use throughout each phase of an SAP life cycle. This promotes lower project costs and shorter duration with the use of accelerators that have distinct processes and steps. SAP has continuously worked to develop new approaches that speed up software deployment projects. Their innovative techniques have a specific foundation, and the SAP Activate Methodology uses this foundation and principles that are outlined below.
Begin with best practices. Utilize Rapid Deployment Solutions, (RDS), Model Company, SAP Best Practices, and other existing assets
Cloud ready and pre-assembled. Create an environment that promotes rapidly building solutions and uses best practices that quickens the validation activities
Validate solutions. Guide the client through the functionalities through show-and-tell activities; design solutions to minimize the necessity of modifications; and identify delta gaps and requirements for quicker innovation
Agile build. Use prototyping, iterative capabilities, and frequent validation of outcomes with clients to facilitate easier adoption. In addition, release solutions to clients more quickly.
Premium editions are engagement ready. Clients with SAP Active Embedded and SAP Max-Attention agreements will have guidance for utilizing the control center and other related services within the methodology, for instance the Mission Control Center, the Operations Control Center, and the Innovation Control Center
Built-in quality. Include formal quality and risk management and pre-specified Q-Gates built into the project at the beginning.
Methodology Phases

The SAP Activate Methodology represents an agile, modular framework for migration or implementation SAP solutions. It supports project management teams through every stage of a project, beginning with initial planning, requirements implementation, and concluding with the continuous improvement of the SAP solution.
Because the implementation of an application depends heavily on the deployment mode, SAP offers two types of SAP Activate:
The on-premise SAP Activate Methodology will support project management teams within either an on-premise or privately-managed cloud environment. At each level in the hierarchy, clients will have access to accelerators such as examples and templates to facilitate the implementation project.
The SAP Activate Methodology for Cloud offers an implementation foundation that will work with subscription-based software, such as SaaS solutions. The solution accelerators improve efficiency by giving the PM team tools that are specifically designed to complete the project. SAP Activate for Cloud is more streamlined than a conventional system, which makes it optimal for smaller programs. It integrates easily with larger on-site projects for a hybrid implementation with one methodology.
Both types of The SAP Activate Methodology have the same four phases as their foundation:
Prepare. The team initiates and plans a project that includes risk and quality management plans. The environment is built and includes best practices for ready-to-run approaches.
Explore. In general, the client team will explore SAP solutions while the system integrator analyzes the client's business. Combined, they utilize fit/gap analysis to identify extensions and configurations to meet the client's requirements.
Realize. The project team extends and configures the system, used the prioritized requirements as defined within the Explore phase. Build and configuration occur in shorter cycles, thereby ensuring validation and feedback from the client. Data migration and structured testing ensure high quality.
Deploy. Final preparation ensures the users, system, and data are prepared for transition to productive utilization. This transition includes set up and launch support that leads to turning operations over to the business managing the environment.
SAP Activate Methodology combines guided configuration, SAP best practices, and methodology that gives you the capability to streamline your company's build- and run activities. This represents a giant step forward in exploiting the potential and power of SAP S/4HANA. It uses the agile approach, which advances greater flexibility and lowers total cost of ownership. Plus, S/4HANA improves user experience through the Fiori front end application for a quick, well-executed implementation.

If you enjoyed this blog, SAP Activate – Build Smart and Run Simple, please fill out the form below to sign up for our newsletter. We deliver SAP Technical tips & tricks, SAP news, and the current month's BLOG right to your inbox!