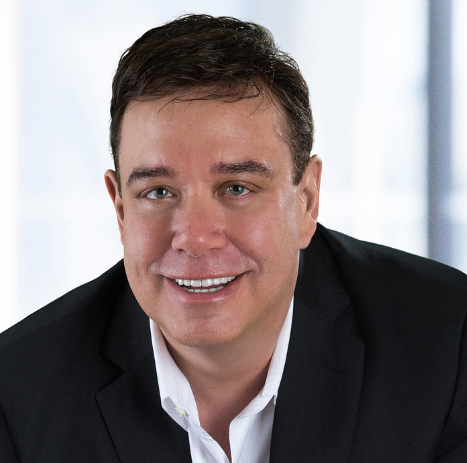 Anthony Cecchini is the President and CTO of Information Technology Partners (ITP), an ERP technology consulting company headquartered now in Virginia, with offices in Herndon.  ITP offers comprehensive planning, resource allocation, implementation, upgrade, and training assistance to companies. Anthony has over 20 years of experience in SAP business process analysis and SAP systems integration. ITP is a Silver Partner with SAP, as well as an Appian, Pegasystems, and UIPath Low-code and RPA Value Added Service Partner. You can reach him at [email protected].
Process automation entails the use of technology to automate your business process. This eases the processes, centralizes information, cuts back on the cost of your workforce and makes processes faster. The automation is also meant to reduce errors, increase transparency and remove bottlenecks.
SAP has now fused two of its existing tools to make one product expected to contribute significantly to one of the key elements of a digital revolution; process automation. The two combined tools are SAP Workflow Management, which was launched in 2009 for business workflow digitization, and RPA (SAP Intelligent Robotic Process Automation), launched in 2018 for workflow automation.
The following blog will delve into what SAP process automation entails and how best to integrate it into your business.
Low Code vs No Code
SAP process automation is not simply about combining two effective products. The company is adding other functionalities to the tool to allow people with no-code experience to use it. The combined tool uses a low-code, no-code drag-and-drop user interface that enables business professionals and citizen developers to create and automate process workflows. The product, which is available now, is an extension of SAP's investment in process automation technology.
With the rise of hyper-automation in the business world, low-code entails a rapid application development approach enabling an automated code generation using visual building blocks like pull-down menus and drag-and-drop interfaces. Low-code is somewhat a balance between no-code and manual coding since it enables you to develop over auto-generated code.
No-code development is also a rapid application development approach. While professional developers handle some aspects of low-code development like manual coding and scripting, no-code development fully depends on visual tools, so there is no need for professional developers. The approach is used for straightforward user interfaces, simple automation, calendar planning tools and quickly built standalone apps.
Here is a diagram summarizing the differences between low and no-code app development.
The low-code no-code platform SAP offers in its process automation solution gives you the best of both worlds. The platform is easy to use, allows fast app development, gives you increased automation, reduces the cost of your IT department, allows simple data integration and boosts your customers' experiences.
Robotic Process Automation vs Process Automation

Though both will automate your business processes, they are quite different. BPA is broader than RPA and includes the use of machines to integrate activities, store data and perform tasks. RPA is primarily focused on your front-end activities and works in much the same way as humans. It handles general IT functions like data extraction and email replies while BPA manages files, connects data sources and automates repetitive tasks.
Here is a table on the differences between RPA and BPA.

What Can You Achieve By Combining The Two
The workflow automation that SAP promises entails designing, executing, and streamlining several tasks that will then be automatically routed between data, technology and people according to pre-defined business rules. As an example, here is an Order to Cash Automation..


Build workflows effortlessly
SAP's process automation will simplify process automation through its visual drag-and-drop tools and ready-made industry-specific content. With these, you can easily build workflows, automate tasks and even collaborate with your development team. To start your project, select what best suits your need from an ever-growing library of in-built process flows, business rules, dashboards, bot automation and forms. For instance, the content on S/4HANA has more than a hundred automation scenarios for businesses in the manufacturing, finance, procurement, supply chain and service sectors, so you are sure to find one that suits you.
Automate your processes quickly
By allowing easy access to decision making, workflow management and task automation capabilities, SAP process automaton will allow fast automation of your business processes. You can use the inbuilt AI capabilities of the tool to make your processes intelligent when you leverage machine learning to assist you in decision making. SAP process automation natively integrates with SAP applications and connects to non-SAP applications. This enables the automation of complicated workflows that span multiple lines of business and applications.
Operate your processes confidently
With the process automation from SAP, businesses can now confidently manage their processes and automation on the cloud they choose while working alongside their existing infrastructure. Your IT department can now empower your employees to build automation, decision models and process workflows while they safeguard your operation through monitoring capabilities, centralized governance, and routine testing. To guarantee your process automation is scalable and compliant with industry regulations, the SAP tool is designed to hold up to stringent compliance and privacy regulations as well as strict enterprise-class service level agreements.
Whats New in SAP Process Automation
Since its inception, SAP has slowly introduced new features on its process automation platform to ensure the tool meets the ever-changing needs of its users. Below are some of the new features and functions that have been introduced with each update in SAP process automation.
Quick Filters: This feature introduced in June 2022 is a process design and execution feature. It helps users quickly see a list of the projects that match particular search results.
Exporting and Importing a Decision Table. This is also a process and design execution feature introduced in June 2022. It allows you to import or export your decision table rule as a Microsoft Excel spreadsheet.
Rule Editing Wizard: This process design and execution feature was introduced in June 2022. It allows users to edit rules using the Wizard.
Step Configuration for Events in Observed Process: This process visibility feature introduced in June 2022 allows users to configure their step-related information whilst configuring events to gain step-level insights.
Navigation-Link in Phases. This process visibility feature introduced by SAP in June 2022 allows you to navigate to specific applications and get more information on particular steps.
Authorizations: This feature introduced in May 2022 replaced the previous roles that remained active for a few accounts using them. When assigning roles through the Authorizations feature, ITAdmin has been replaced by ProcessAutomationAdmin, ProcessAutomationDeveloper has replaced CitizenDeveloper, and ProcessAutomationParticpant replaces ProcessParticipant.
Process Design and Execution: This feature introduced in April 2022 allows you to transfer projects from applications like SAP Intelligent RPA and use them in process automation. You can import the projects as zip files from the Lobby.
Web Recorder: This feature introduced in April 2022 can automate workflows and record actions on web applications.
Uncertain where to start? Here are a few ideas….
Invoice processing
Invoice processing in most companies is handed manually and regularly, so it is prone to multiple errors. You can automate all stages of invoice processing separately and in combination, including data extraction, categorization, invoice receiving, registering invoices, invoice approval and invoice payment.
Human resources
Employee onboarding entails entering the same information on an employee into different systems. You can automate this process because it is primarily rule-based. You can also automate the actions associated with employee actions like termination, change of position or reassignment in the human resource department. SAP process automation in human resource management synchronizes the data in all systems while reducing human errors.
Warehouse management
You can automate the stock movement and warehouse stocks for materials using SAP process automation. In stock movement, the platform will log onto SAP, get your stock movement records and send emails to all relevant personnel. In warehouse stocks for materials, process automation will regularly send a current list of specific materials and send it to the appropriate people.
Customer service
With SAP process automation, you no longer need thousand of customer care workers to handle your clients. The platform can automate customer service using a chatbot with AI. This chatbot will automatically handle the simple questions you clients have or direct clients to specific areas on your website where they can get help.
Marketing
SAP process automation can also greatly benefit your marketing department. For example, it can focus on your social media channels to upload repurposed or original content that keeps your target market hooked while tracking client responses to aid you in reputation management or improve your marketing strategies.
Summary
Process automation solutions will increase your organization's automated level beyond the best-practice processes that enterprise applications deliver. With them, you can address the unique requirements of your business, automate the steps in your processes and respond appropriately to changes in your industry.
SAP Process Automation can also be integrated with SAP Process Insights, a process mining and analysis product developed by SAP Signavio that helps customers understand how their processes work and can recommend actions to improve them. While Process Insights provides analysis, SAP Process Automation is the execution engine and includes more than 340 pre-built process flows, forms and RPAs that can solve common business workflow problems

If you enjoyed this blog, What Is SAP Process Automation, please fill out the form below to sign up for our newsletter. We deliver SAP Technical tips & tricks, SAP news, and the current month's BLOG right to your inbox!