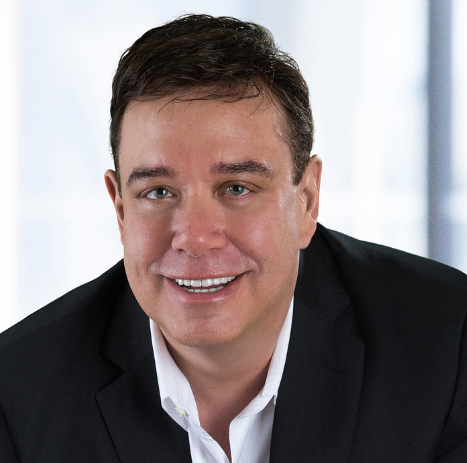 Anthony Cecchini is the President and CTO of Information Technology Partners (ITP), an ERP technology consulting company headquartered now in Virginia, with offices in Vienna and Herndon.  ITP offers comprehensive planning, resource allocation, implementation, upgrade, and training assistance to companies. Anthony has over 20 years of experience in SAP business process analysis and SAP systems integration. ITP is an Appian, Pegasystems, and UIPath Low-code and RPA Value Added Service Partner. You can reach him at [email protected].
Digital transformation (DX) is at the top of most corporate strategies these days.  But what is it? IT Partners  believes DX is a strategy that drives customer experience, streamlines operations and reduces costs — and do it in a way that can impact the business immediately, not several years from now….
New technologies and business models have the potential to upend entire industries, threatening well-established companies in verticals like banking, insurance, retail, government and more. Corporate leaders know they need to raise the bar and deliver on promises around digital transformation, but many are struggling.
The key is a probably a balancing act between short-term success and longer-term project initiatives that may take many months or even years to deploy. So Where Does a Digital Transformation Framework Start? Maybe with RPA…
RPA – Defined



One technology fueling short-term gains with significant ROI results is robotic process automation (RPA).
The Institute for Robotic Process Automation defines RPA as, "the application of technology that allows employees in a company to configure computer software or a 'robot' to capture and interpret existing applications for processing a transaction, manipulating data, triggering responses and communicating with other digital systems."
Software robots are easy to design, build, and deploy. They don't require complex coding like integration platforms do. So, when considering a digital transformation strategy, RPA can be the driver of short-term success and ROI. RPA is not the answer to all Digital Transformation or Business Transformation Projects, so lets not misinterpret what I am saying here…   RPA is an easy way to streamline critical processes, often extending the life of legacy systems. While RPA is valuable to furthering the overall path to digital transformation, there is more to deploying RPA than just the design, building, and deployment of automatons… There are Governance and Security concerns, a CoE needs to be established…etc…etc But this is for another blog…

How RPA Supports DX
If we put the famous Taylor motion studies of the early 20th century to work today, they would show a vast savings of time and resources where processes, and especially strings of processes, are automated and run according to the rules of the system. And because digital transformation puts so many more components of your operations into that system—so they all sit at the same digital table, as it were—the potential for further efficiencies among the many sub-functions of your business is exponential. That's why digital transformation must include Robotic Process Automation in it's business transformation strategy.
So what are some of the ways RPA can support the DX effort?
RPA tackles build and deploy challenges more quickly than traditional solutions can — in days and weeks instead of months.
With the ability to access data from multiple, disparate sources such as legacy, ERP and external systems, robotic process automation doesn't require re-engineering of old processes, or ripping out platforms that are core to your operations.
RPA allows companies to adjust processes as requirements change or new ones emerge. Consider reconciling invoices, rather than perpetuating manual reconciliation or taking months to build a custom, complex integration, RPA can quickly solve the problem with no negative impact to the business.
While cost reduction is a key benefit of RPA, companies also gain more time for a workforce to focus on customer-related issues that require a human touch, instead of the mundane repetitive work that consumes hours of their day.
Consider of group of analysts correcting failed partner messages to an ERP system. Hours upon hours of rule-based work driven off of WORD documents called Job Aids. With robotic process automation, all that manual work and cost disappears since software robots run 24/7 and never take breaks. It maximizes time and efficiency unlike any human could.
An advantage to digital transformation is the elimination of error-prone human work. RPA technology eliminates human error and completes processes the same way, every time – resulting in more accurate, reliable outcomes, and ultimately a better customer experience.
RPA works to automate activities that have become not just menial, but positively detrimental to the streamlined operation of business. Instead of human workers, robotic processes can perform the labor of simple tasks like cut-and-paste and data migration, to more complex work like invoicing. This delegation of responsibility to robotic processes can take place practically anywhere in your business, from claims processing, human resources, and data transfer to accounting, product development, quality control, finance, and more.
It does all this while streamlining business, and by providing quick integration and turnaround for customers and partners, driving faster results. Also, the digital context of this work generates data that can be analyzed and tweaked to find further efficiencies. Companies and Governments can leverage data and refine their processes to be more efficient.
Evolving your organization into a digital enterprise requires not only fundamentally changing the way you run your business, but also how you approach and tackle the challenges ahead. Technologies from big data to cloud and from the IoT to AI are helping entrepreneurs to develop new business models and disrupt the established way of running operations. "These technologies are not just the latest buzzwords," confirms Akash Khurana, CIO and CDO at engineering company McDermott International. "We see tangible value coming from these technologies in terms of improving product optimization, increasing production output, and tacking operational efficiency challenges."
So, call it what you want, but digital business transformation is very much a thing — and it is something that many executives in traditional firms and Governments are still struggling to get their heads around. They remain fixated on policy and process, rather than information and insight. Gartner says two-thirds of business leaders believe their companies must pick up the pace of digitization to remain competitive.
How to begin?
Consider RPA as a way to break through the inevitable technical barriers and business hurdles, solving business operational challenges quickly and increasing your company's odds of achieving a successful digital transformation.
RPA reshapes business processes just as digital transformation reshapes the business world. This is something we at IT Partners have already have begun developing. We have several high impact use cases for RPA as it relates to existing ERP systems running legacy processes. You can check out our whitepaper on RPA here.

If you enjoyed this blog, RPA Can Help On The Road To Digital Transformation, please fill out the form below to sign up for our newsletter. We deliver SAP Technical tips & tricks, SAP news, and the current month's BLOG right to your inbox!