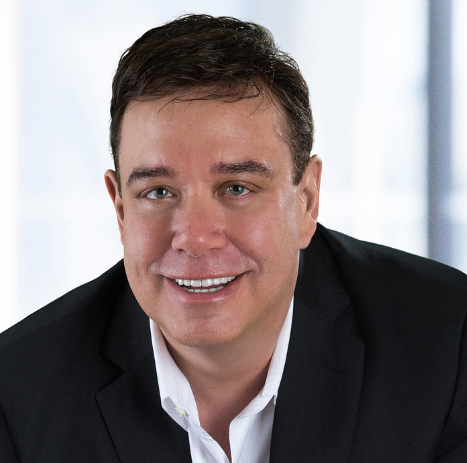 Anthony Cecchini is the President and CTO of Information Technology Partners (ITP), an ERP technology consulting company headquartered now in Virginia, with offices in Vienna and Herndon.  ITP offers comprehensive planning, resource allocation, implementation, upgrade, and training assistance to companies. Anthony has over 20 years of experience in SAP business process analysis and SAP systems integration. ITP is an Appian, Pegasystems, and UIPath Low-code and RPA Value Added Service Partner. You can reach him at [email protected].
While digital transformation is one of the most commonly-used — and over-used — phrases in the IT industry, definitions vary. What everyone can agree on is that, beneath the hype, the fluff and the confusion, digital transformation involves some pretty important changes to business culture via technology.
It's hard to say when the world became digital, but it has happened, it is happening. And though it's sometimes hard to see, the evidence of this change grows all around us. Just look at your life, it is now digital. More and more books are read in e-versions; travel reservations take place on a computer screen. Gone are legacy systems and old applications like so much scratch paper. And likewise, business and Government rely more and more on advancing technology like Cloud, AI, IoT, Big Dta and Machine Learning as the means to become more efficient or effective. The idea is to use technology not just to replicate an existing service in a digital form, but to use technology to transform that service into something significantly better.
Digital Transformation is NOW!



At its simplest—and when are these things truly simple?—digital transformation is the process whereby new and existing businesses incorporate digital technology into their operation, to the extent of replacing legacy materials like paper, process monitors, reference books, hand-written anything, even individual human counters, with digital equivalents.
A digitally transformed business is one that conducts most or all its operations digitally, without resort to the slower transactions performed by paper, phone call, report writing, or any of the dozens of other functions previously necessary to running a business. Digital equivalents to legacy systems are faster, more efficient, infinitely scalable, automatic, and vastly accommodating to new data.
Examples of Digital Transformation Solutions…
McDermott International is creating a digital twin, which is a computer model of the oil and gas platform facilities it provides to clients. The firm envisages a 15 per cent boost to operational margins by using the design-twin approach in key areas like predictive maintenance. Gartner believes half of industrial firms will use digital twins by 2021.
Rolls Royce's R² Data Labs initiative uses machine learning, AI and data analytics to create new services. The R² Data Labs team, which includes 200 data architects, engineers, scientists and specialist mangers, has helped Rolls-Royce deliver more than £250m in value through engine-health monitoring activities in the past 12 months.
Logistics firm UPS is placing analytics and insight at the heart of business operations. The firm is using real-time data, advanced analytics and AI to help employees make better decisions. The firm recently launched the third iteration of its chatbot that uses AI to help customers find rates and tracking information.
In the public sector, NHS Blood and Transplant has spent the past two years pushing a digital transformation agenda. Several interesting trials are currently taking place, including around the use of predictive analytics and the likely waiting time for an organ. The ability to understand organ availability has a huge impact on healthcare.
Digital Transformation – The Way Forward
But getting there is not always easy. Most businesses believe they have performed this digital transformation and, according to Forrester Research, 21 percent believe they have completed it. Let me say that again – Twenty one percent of businesses studied believe they have undergone digital transformation, and have finished. 
The problem is, if the term "digital transformation" implies a finishing point, real transformation doesn't really have one. Real digital transformation implies not so much a completion point as an ongoing movement toward innovation, a constant restructuring of processes.
"It's not about the destination, it's about the continuous journey," said Bill Detwiler, Managing Editor of TechRepublic.
"It's almost a way of thinking," said Larry Dignan, Editor in Chief of ZDNet. "You're not going to take on every project, but you have to keep thinking that way to make your company survive long term."
2020 – The Digital Transformation Journey Continues
Let's be clear, just as digital transformation constantly changes, so do its constituent elements. Right now, most business transformation activities involve the innovative use of data, whether that involves analytics, IoT, or machine learning. In many ways, as digital transformation has evolved it has become more about data-led change than anything else.This transition can be seen in executive job titles, too. As use of the chief digital officer epithet has waned in recent years, so chief data officers have become more common. With the onset of software robots, a new role appearing in the upper management world is that of the chief robotics officer. These individuals are in charge of the launching, implementation, and running of robotics, more importantly, the relationship between these robots and their human coworkers.
So, the form of digital transformation continues to evolve, meaning the process of defining digitization remains complex and contested. The one thing we can be sure of is that transformation — in whatever form it takes — is here to stay, which means CIOs and the rest of the senior team must build a sustainable business strategy. Take a look at the spending in 2019 and the increase in 2020.
Summary
Technologies from big data to cloud and from the IoT to AI are helping entrepreneurs to develop new business models and disrupt the established way of running operations.
"These technologies are not just the latest buzzwords," confirms Akash Khurana, CIO and CDO at engineering company McDermott International. "We see tangible value coming from these technologies in terms of improving product optimization, increasing production output, and tacking operational efficiency challenges."
So, call it what you want, but digital business transformation is very much a thing — and it is something that many executives in traditional firms and Governments are still struggling to get their heads around.  They remain fixated on policy and process, rather than information and insight. Gartner says two-thirds of business leaders believe their companies must pick up the pace of digitization to remain competitive.
How to begin? Start with your own thinking. When you begin building the digital transformation framework for your enterprise's journey, that action requires not just technological redesign, but a mental commitment to making yourself more nimble and quick-moving amid ever-changing business disruptions. It is rethinking human resources as well, as digital transformation liberates personnel for more important tasks. It requires a Digital Transformation Strategy.
Maybe most importantly, it is being willing to change the standard operating procedure that has served you well. It's human nature that among the hardest things to change in this life are our own habits, including the habits of business. Yet failure to join the business world's rapid digital transformation might well mean the difference between leading the pack and or being left behind.
Another important point here: A sudden explosion of new technologies and practices will probably not bring a corresponding seismic realignment to your business. It's better to transform thoughtfully, starting with what you have and moving through use case and outcome to the next use case and outcome, rather than to withstand a wholesale replacement of your systems. A conscientious and sustained strategy incorporating regular new digital upgrades will keep you out front, irrespective of the finish line.
A large part of this transformation, it hardly needs to be said, will necessarily involve AI, Machine Learning, and Robotic Process Automation (RPA), the technology of creating robotic processes. This is something we at IT Partners have already have begun developing. We have several high impact use cases for RPA as it relates to existing ERP systems running legacy processes. You can check out our whitepaper on RPA here.
I'll talk more about this in the next blog so stay tuned…

If you enjoyed this blog, Digital Transformation – Rewriting The Rules Of Business, please fill out the form below to sign up for our newsletter. We deliver SAP Technical tips & tricks, SAP news, and the current month's BLOG right to your inbox!