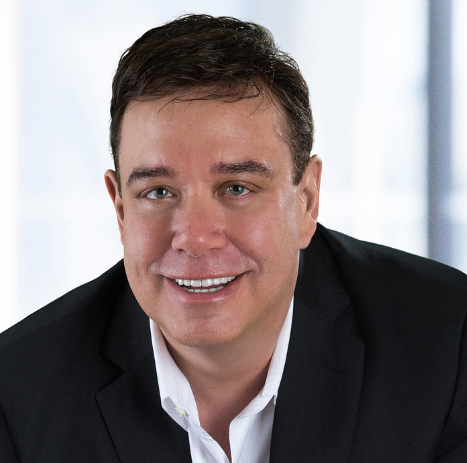 Anthony Cecchini is the President and CTO of Information Technology Partners (ITP), an ERP technology consulting company headquartered now in Virginia, with offices in Vienna.  ITP offers comprehensive planning, resource allocation, implementation, upgrade, and training assistance to companies. Anthony has over 20 years of experience in SAP business process analysis and SAP systems integration. ITP is an Appian and Pegasystems iBPM Low-code and RPA Value Added Service Partner. You can reach him at [email protected].
Before delving into the reasons that Pega surpasses any other intelligent business process management (iBPM) suite, let's review what iBPM is. iBPM enables your organization to adjust its internal operations with customer needs, and it provides assistance to management to make better decisions on how to monitor, direct, and measure resources. When executed properly, iBPM can enhance efficiency, reduce expenses, promote greater productivity, and mitigate risk and errors. Adopting best practices in iBPM can lead to sound financial management and produce better feedback on organizational goals. Several key objectives and benefits of iBPM include:
Greater reliability
Increased accountability
Simplified regulatory compliance
Reduction in waste
Protection of organizational data and resources
Safer working conditions
Greater knowledge sharing and collaboration
You can also take a look at our previous post BPM – A 5 Minute Tutorial for an overview and a look at the two top vendors, one of which is Pegasystems..
Pega: Niche or Mainstream?
Pega has a reputation for being a superior niche software application, yet in practice, Pega is, in fact, mainstream with clients such as Bank of America, Philips, Cisco, Lloyds Banking Group, ING, and JP Morgan. These companies use the Pega software for applications as wide-ranging as managing health insurance claims, automating processes in call centers, and managing the refueling, maintenance, and modernizing aircraft, as demonstrated by Heathrow Airport.
What is Pega Robotic Process Automation (RPA)



Pega Robotic Automation allows you to create automation using Microsoft Visual Studio, Runtime/Agile Desktop, and a cloud-based deployment tool. With this feature, you can develop and implement these robotic automation:
Pega Robotic Process Automation (RPA) is the application of technology that facilitates employees in an Organization to configure computer software or a "robot" to execute on a huge range of repetitive task and interpret existing applications for processing a transaction, modifying data, triggering responses and communicating with other systems just like humans do. Robots, when compared to humans, never sleeps, makes zero mistakes and costs a lot less than an employee.
Pega Robotic Desktop Automation (RDA), lets you automate business transactions and processes by allowing you to devise personal robots that can collaborate through Runtime client desktops. As an example, for a service organization, your service representative can focus on the client while the robot collects the data the representative needs for exceptional service.
Organizations using RDA and RPA are realizing a more rapidly and better return on investment when both are leveraged in the transformation journey. The objective of robotic automation is an improved customer experience and operational excellence through amplified competency, performance, and agility in the day-to-day activities across the enterprise.
Exceptional iBPM Software
The core of Pega is its Pega RULES Process Commander, which enjoys a deserved reputation as an exceptional software. It's highly sophisticated programming easily streamlines large, complex, multi-year projects. Lloyds Banking Group used the software to minimize customer complaints, and Cisco used Pega to centralize its operational processes. Indeed, one of Pega's best features is its ability to launch and implement quickly regardless of the size or objectives of the project.
Pega in Fortune 500 Companies
Pega's success is fully demonstrated by its penetration into the world's top organizations. When a multinational company deploys Pega in one application, multiple opportunities become transparent throughout the rest of the organization. While Pega targets Fortune 500 companies with large cash reserves, this eventually makes the technology available to smaller corporations as the software becomes ubiquitous.
Founder Alan Trefler defends his decision to target enterprise-level companies by pointing out that it makes sense from both a financial angle and a technology angle. He intentionally excluded downmarket and mid-market organizations in marketing Pega in order to maximize Pega's ultimate potential. By using this approach, Trefler successfully built technology that operates successfully in any company department and across multiple borders around the globe.
Pega in The Government
Governments face staggering challenges. Be more responsive, efficient, and transparent. Reduce waste, fraud, and do it with fewer resources at lower cost. It's clear why governments are challenged to do more with less. Pega for government offers a low-risk incremental approach to transformation. With Pega for the government, organizations can seamlessly engage with constituents over multiple channels, simplify applications, and automate processes, and instantly respond to change. In the cloud or on-premise.
The Pega Cloud



The emergence of cloud computing will add to the endurance of Pega technology in the future. Its Pega Cloud services and offerings are designed to support customers with a variety of enhanced business IT operations that meet requirements for performance, security, and compliance. Pega's approach enables organizations to engage in services that are just right for their current business and technology objectives and long-term goals. From the initial pilot, testing and development to managing production environments, Pega Cloud provides 'end-to-end' cloud services, such as…

Simplify application delivery with fully managed production services
The Pega 7 platform and applications with private cloud services from Pega Cloud provide ease of deployment to your organization. Designed and supported by Pega experts and powered by Amazon Web Services, Pega Cloud lets you leverage Pega's experience supporting organizations with demanding needs and complex operations.
Achieve faster development and testing
Benefit from the speed at which Pega applications can go through development and testing on Pega Cloud. These services are a great way to start a project quickly and continue to evolve your Pega 7 implementation. Gain the flexibility to update to a fully managed production Pega Cloud environment or feel free to move your application on-premise into your data center.
Enhance application monitoring with Pega Predictive Diagnostic Cloud
Predict likely points of failure and recommended remediation actions in Pega applications. Pega Predictive Diagnostic Cloud provides a holistic view of application health and complements traditional APM tools. This software as a service (SaaS) offering can securely reach and support Pega applications regardless of where they are deployed—on premises or in the cloud.
Leveraging PEGA Low-code PaaS
Trefler may have built his success and fortune on writing software, but his objective has always been to eliminate the need to write computer code for his clients. In fact, PRPC version 7, a version of Pega systems software, allows organizations to create applications easily without the tedious code writing of traditional programming. Now IT professionals and business specialists collaborate to create business applications through the use of highly accessible flowchart tools and graphical user interface. The result is that enterprises no longer need to keep a large staff of programmers on the payroll, and this leads to better profitability and use of shareholder resources. Pega automatically generates the application and its documentation audit trail, all leading to a 75% reduction in development costs.

In this short video, learn how you can design and build powerful applications that can scale for any organization—without writing any code.
Pegasystems NO Code Platform
New Markets for Pega Software
After Pega acquired the CRM specialty company, Chordiant Software in 2010, the company has developed new markets in critical industries such as healthcare and telecommunications, which is far beyond Pega's long-established financial services clients. By incorporating Chordiant's technology in predictive analytics, Pega has expanded its own software that allows organizations to utilize that technology for a much wider array of applications.
For instance, Everything Everywhere, the mobile phone company, is utilizing Pegasystems to help direct the best offers, also known as the next best action in Pega-speak, to clients it wants to retain and renew their contracts. Customer retention is experiencing significant improvements for Everything Everywhere with this application of Pegasystems as a result.
Agile Development

The Pega platform actively encourages people to adopt agile processes. They can conceptualize unrefined applications on Pega and then develop those applications to exceed the needs of the organization.
Pega continues to outshine the competition with its implementation of the cloud, automated code writing, agile business processes, and its penetration into the Fortune 500 companies. Founder Alan Trefler will drive Pega into additional critical industries, as the technology begins to flow downstream into mid-market companies.
Indeed, Pega continues to collect "best-in-class" recognition as the iBPM solution for the world's leading enterprises. Fueled by real-time analytics, the Pega solution is the driving force for many companies in reaching the best possible outcome in increasingly challenging, complex scenarios. As a iBPM solution, Pega offers streamlined syntax that many business users can understand and apply favorably to their operations. In addition, Pega offers a feature called Case Life Cycle Management. This enables the user to capture and measure the full scope of their operations from approvals, document management, decision making, and more. These tasks are easily implemented into the flow and automated for full benefit. The Pega iBPM solution with its "design-once, deploy-anywhere" interface, saves on effort and can be deployed across mobile, desktop, tablet and other technology for a superior experience.

If you enjoyed this blog, What Makes Pega iBPM Best in Class, please fill out the form below to sign up for our newsletter. We deliver SAP Technical tips & tricks, SAP news, and the current month's BLOG right to your inbox!