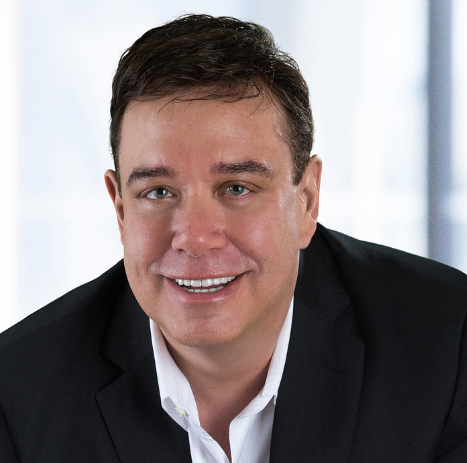 Anthony Cecchini is the President of Information Technology Partners (ITP), an SAP consulting company headquartered now in Virginia, with offices in Vienna.  ITP offers comprehensive planning, resource allocation, implementation, upgrade, and training assistance to companies. Anthony has over 20 years of experience in SAP business process analysis and SAP systems integration. ITP is an Appain iBPM Low-code and RPA Value Added Service Partner. You can reach him at [email protected].
Among intelligent BPM (iBPM) solutions, Appian iBPM Solutions remain the best-in-class primarily due to its focus on the business user by enabling them to improve business decisions. Appian iBPM Solutions follows a tenet known as their Business Decision Cycle comprised of Awareness, Knowledge, and Action. While certain Appian capabilities are offered by other solution providers, Appian has four key features that continue to win raves and vault the solution into the position of being the best: its recent acquisition of Blue Prism RPA, the three pillars of iBPM, Low-code platform-as-a-service (PaaS), and dynamic case management….


Appian acquired Blue Prism to add Robotic Process Automation (RPA) to its already extensive iBPM capabilities. RPA applies technology to enable people in an organization to configure software or allow a robot to gather and interpret extant applications to process transactions, manipulate data, trigger a response, and communicate across other digital systems.
Appian RPA allows organizations with legacy systems or highly complex business processes to create applications easily and bypass expensive integration projects. This powerful process modeling technology automates the process with software robots used at any point to eliminate redundant, repetitive rule-based tasks performed by employees. Also, the integration of RPA easily scales for seamless collaboration between the software robots and people. Tasks may be automatically directed to an employee for exceptions or other reasons, and these tasks can be prioritized as needed to ensure the collaboration remains productive.


At its core, the superior performance of Appian iBPM Solutions derives from its foundational philosophy that tools connect people, technologies, and processes into a united whole. When you understand this philosophy through Appian's view, you gain a deeper insight into other features that drive its success
People – We aren't yet a comprehensive robotic society. People underpin every element of success in business, especially as the economy embraces service-based operations models that prioritize positive customer experiences above delivering products. The capability to continually improve customer experiences ahead of the competition is now the key differentiator between competitors, and Appian Solutions enhance that differentiator through:
• Incorporating task management
• Routing processes
• Providing visibility into predictive and analytics data
• Building process abilities into apps
These abilities promote an employee-focused environment that organizations can utilize to minimize distractions such as red-tape procedures and tedious operations. Appian iBPM Solutions produce happy employees who efficiently meet customer demands.
Processes – A business process includes any set of activities performed on a consistent basis such as analyzing loan applications or employee on-boarding. Broken down into its elements, a process will:
Require an array of data types
Demand input from many stakeholders across teams in the organization
Potentially involve external and internal users concurrently
Incorporate workflows that may be automated
Appian iBPM Solutions efficiently identifies your organization's processes, whether previously identified or not, maps out the processes and their interactions, pinpoints opportunities for RPA automation, and enacts the correct data engines and appropriate scripts to enable automated systems. Also, the Appian solution enables your organization to establish internal rules and policies based upon the frameworks developed. This gives you greater insight into what creates value and drives your revenue.
Technology – Digital technology is ubiquitous in the modern global economy, but how does this innovation align with your business needs? Big data has no value if employees cannot access it in actionable ways. Giving employees the capability to create data and content to improve operations only produces success when data doesn't become siloed and isolated. By being focused on people and processes, Appian iBPM Solutions frees the data to be exploited by:
• Integrating data on user dashboards from multiple sites within a business in organized, cohesive methods.
• Aligning application and processes functionality across cloud-based platforms with capabilities for low-code app creation.
• Accelerating application delivery to promote rapid development with solid infrastructure for native compatibility and API integration.
Visibility promotes greater collaboration that leads to quicker, better decision-making. This is why Appian iBPM Solutions continues to outpace its competition; the solution exploits the full power of analytics and feeds that power directly to the users through deep analysis and insight into patterns and trends within the organization, reporting tools for custom, dynamic reports, and robust analysis for predictive modeling. Your organization can anticipate upcoming opportunities, threats, and changing requirements and respond immediately. The digital technology eliminates the paper-based barriers and analog gaps that prevent companies from working with greater intelligence.
Another critical plank in the foundation of Appian iBPM solutions is the growth of its Low-code PaaS globally. This growth across international borders and new compliance and security accreditations are cementing its position as best-in-class. Appian's approach to "configure, don't code" makes it the leader in low-code platforms.
According to Forrester, Appian received two out of three highest levels in low code no code criteria, and it enjoyed the highest scores possible for three out of four Strategy criteria.
Appian iBPM Solutions brings critical availability for businesses that must meet strict data security requirements. Currently, Appian has the most compliance and security accreditations in the industry, including The PCI Data Security Standard, SOC 2 and SOC 3, FedRamp 2.0, HIPAA, GXP Report, G-Cloud 8 Framework, and Cloud Security Alliance.
Appian iBPM Solutions has also garnered kudos from Forrester Research as a leader in Dynamic Case Management, and the company received the independent analyst firm's highest score possible for strategy. The report found that Appian is superior in its ability to deploy web and mobile apps, strong deployment and designer tools, and noted Appian Records ability to monitor cases while tracking external data sources. Also, the independent report notes the approach to mobile-first design, improved runtime in comparison to results from 2013, and the innovative design interface that enhances component reusability.
Most importantly, Appian has expanded its case management solution by launching Appian App Market, which offers pre-built solutions through the platform in addition to extensions and tools that assist with building any app more quickly. This platform can handle complex issues across a broad array of cases. Appian expects to ensure that the platform delivers integrated core capabilities necessary to service requests, incident management, investigations, and other types of dynamic casework.
 Summary
Appian iBPM Solutions leads the industry by integrating RPA, prioritizing people, technology, and processes, offering superior Low-code app building capabilities and dynamic case management. These capabilities enable users to streamline their operations through greater access to data when they need it. This operational environment leads to excellent visibility, greater collaboration, and quicker, better decision making while mitigating risk.
The iBPM industry is growing exponentially. The company that excels in meeting the needs of core requirements to assist businesses to organize their labor and resources, integrate systems, and act with the greatest business intelligence possible will be the leader. As the BPM marketplace has evolved from automation and process refinement to a digital transformation that incorporates mobile, social, and cloud-based business, Appian has outpaced each step in the evolution.

If you enjoyed this blog, Understanding The Power of Digital Process Automation Using Appian iBPM, please fill out the form below to sign up for our newsletter. We deliver SAP Technical tips & tricks, SAP news, and the current month's BLOG right to your inbox!